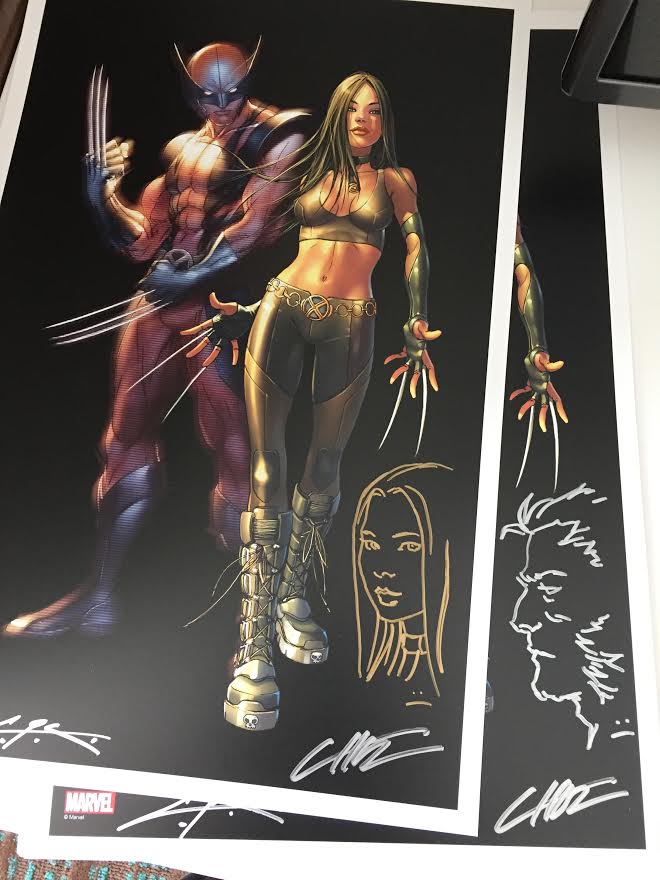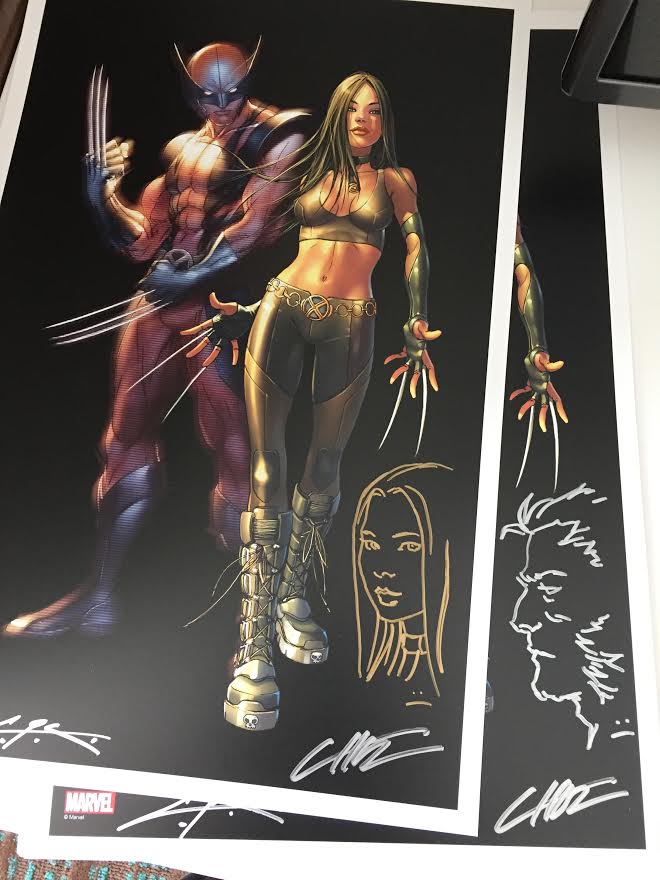 X-23: Target X (Remarked Edition)
$50.00 / Sold Out
Produced in limited quantity by Marvel!
11x17.
Open edition.
Signed by both Mike Choi and the creator of X-23, Craig Kyle.
Remarked with a headsketch of either X-23 or Logan (please specify when ordering).
Domestic shipments are Priority mail, packaged between two plywood or masonite boards to guarantee safe delivery.
Shipping and handling is $20 domestic/$40 international for entire order.